J. Angelo Corlett, Ph.D.
Phone: (619) 594-6251 | Office: AL-432 | Email: [email protected] | Website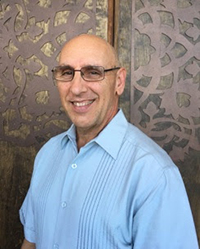 J. Angelo Corlett is Professor of Philosophy & Ethics and earned his PhD in Philosophy from the University of Arizona (1992) where he studied with the distinguished philosophers Joel Feinberg, Keith Lehrer, Alvin Goldman and John Pollock, and specializes by way of almost 200 peer-reviewed published books and articles in/on many leading philosophy journals/Publishers: American Philosophical Quarterly; Analysis; The Classical Quarterly; Cornell University Press; International Journal for the Philosophy of Religion; Journal of Social Philosophy; Kluwer Academic Publishers; Philosophy; Rowman & Littlefield Publishers; Social Epistemology; Springer; The Journal of Ethics; … His published areas of specialization are Ethics [Moral, Social, Political and Legal Philosophy (Philosophy of Law), including Academic Ethics, Academic Freedom (Freedom of Expression), Civil Disobedience, the Ethics of Drug Legalization and Decriminalization, the Ethics of Sports, Global Justice, Hate Speech, Immigration, Indigenism, Latino/a Identity, Legal Interpretation, Philosophy and Ethics of Sport, Political Violence, Privacy, Punishment, Race, Racism, Reparations, Responsibility, Rights, Secession, and Terrorism]; Philosophy of Religion; Plato; Theory of Knowledge.
Some of Professor Corlett's most notable published articles include his article on evil in Analysis; his more recent article, "Offensiphobia," The Journal of Ethics (2018); his articles on racism, apology, forgiveness, reconciliation and reparations in the American Philosophical Quarterly and various other journals such as Ethnic Studies; Journal of Black Studies; Africology; his articles on punishment in Philosophy; his newest articles on responsibility theory which are forthcoming, and his article on Plato's' dialogues in The Classical Quarterly. He is the author of the following books: Analyzing Social Knowledge (1996); Race, Racism, and Reparations (2003); Terrorism: A Philosophical Analysis (2003); Interpreting Plato's Dialogues (2005); Race, Rights, and Justice (2009); The Errors of Atheism (2010); Heirs of Oppression (2010); Responsibility and Punishment (2014); and Interpreting Plato Socratically (2018). Professor Corlett also served as the Editor-in-Chief of the prestigious The Journal of Ethics: An International Philosophical Review from 1996-2018, and he is the Editor of Equality and Liberty: Analyzing Rawls and Nozick (1990) and Co-Editor of Punishment and Ethics (2010). Many of Professor Corlett's books and articles are widely studied and discussed. He is currently completing another book on social knowledge.
Professor Corlett's respected expertise is the reason why he was invited to serve on the Editorial Boards of several internationally acclaimed philosophy journals, including the Journal of Academic Ethics; Sport, Ethics, and Philosophy; and The Journal of Ethics. He proudly and actively serves these and some other philosophy journals.
Exceptional SDSU students who earn a grade of A in Professor Corlett's courses/seminars can qualify to be asked by him to serve as either a volunteer research assistant or a volunteer associate in Professor Corlett's Philosophy Laboratory and Team Ethics which have remarkable success rates of published research.
Professor Corlett has placed the best of his students in such highly-ranked PhD programs as the University of Arizona and Indiana University.
Professor Corlett regularly teaches highly research-informed and research-infused seminars on Socrates/Plato; Moral Responsibility and courses on Philosophy of Law; Philosophy of Religion; Political Philosophy, Theories of Ethics; Theory of Knowledge; and advanced undergraduate courses on Philosophy, Racism, and Justice; Morality and the Law; and Global Justice. He is currently constructing a course on Abortion based on the most respected philosophical published work on the topic.
"The quality of the content of what I teach is directly contingent on the quality of the peer-reviewed published research I produce and infuse into my teaching. It should never be otherwise."—Professor Corlett.
"Patrick Henry, it is reported, said: 'Give me liberty, or give me death.' I say unto you that, in case liberty has run out and there is none left, please postpone my death and substitute some quality time with some really cool biker ladies who, fully clad with tats, will likely make the best of my lack of liberty in such circumstances."—Dr C