Peter Atterton, Ph.D.

Office: AL-431 | Email: [email protected] | View CV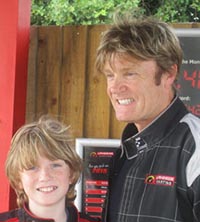 Dr. Peter Atterton is Professor of Philosophy in the College of Arts and Letters at San Diego State University. He obtained his B.A., M.A., and Ph.D. in Philosophy at the University of Essex. In addition to extensive work on Emmanuel Levinas, Dr. Atterton has written on Darwin, Nietzsche, Kantian ethics, Michel Foucault, Jacques Derrida, psychoanalysis, human rights, and the sci-fi movie Blade Runner. His current research focuses on Levinas and the philosophical implications of Darwinism.
In addition to his various co-edited books: Face-to Face with Animals (SUNY), The Continental Ethics Reader (Routledge), Levinas and Buber (Duquesne), Animal Philosophy (Continuum), Radicalizing Levinas (SUNY), his articles have been published in Kant-Studien, History of the Human Sciences Journal, Inquiry, The Psychoanalytic Review, Philosophy Today, International Studies in Philosophy, and Symploke, among others. He is co-author of On Levinas (Wadsworth), and was guest editor of Levinas Studies. An Annual Review, Vol. 5.